Pirates of La Glorieuse
Pirates of the Caribbean: At World's End opens today in cinemas, and I visited a ship today. Not Captain Jack Sparrow's Black Pearl.
French navy ship, LA Glorieuse visited Sydney for few days, and I was lucky enough to visit it. The navy was originally scheduled to arrive Sydney earlier, but they caught a illegal Taiwanese fishing boat in French water (near New Caledonia). They had to escort the fishing boat out of French water. Anyway, it was not a huge ship, and everything is designed to save space, including rather narrow corridors, stairs, ladders. The living quarter is quite compact as well. The ship is 20 years old, but fitted with modern systems.
Besides visiting French navy ship, I also toured Australian Navy Base - Garden Island today. Since I am not really into navy or war stuff, and today is the opening day of Pirates of the Caribbean: At World's End, all in my head was Jack Sparrow's Black Pearl. I am pretty sure Black Pearl would've been much more interesting. I might watch the movie this Sunday.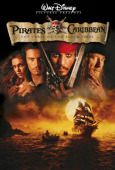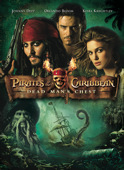 Trailer and the exclusive featurette for the third Pirates movie, Pirates of the Caribbean: At World's End is available online free, thanks to Apple and Walt Disney Pictures.
If you haven't seen Pirates of The Caribbean movies, or if you want to get the movie and watch them in your home, here's a good news. You can now download the first two Pirates movies absolutely legal!
Pirates of the Caribbean: The Curse of the Black Pearl
Pirates of the Caribbean: Dead Man's Chest
You can download those movies legally and watch them on your computer with crispy 30-inch Apple Cinema HD Display or on your home theatre via . (Both Cinema HD Display and Apple TV works with both PC and Mac.)
Posted by Antony on 24 May 2007 9:38 PM |
photos
more May 2007 blogs. (or 2007 blogs)
from iTunes Store: